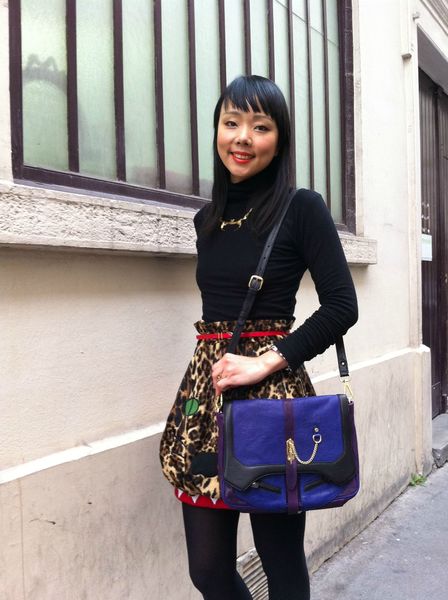 Voici Fusako! Créatrice émérite des sublimes bijoux Chic Sick Chic (à découvrir sur sa page facebook également), elle est venue à notre atelier-boutique et repartie avec Angus;
Parisienne d'adoption, Fusako crée des bijoux dans son atelier, en argent et vermeil avec beaucoup de raffinement et d'humour ( comme le collier chauve souris qu'elle porte) ; Mais elle est aussi, une patissière incroyable, sous le nom de Dorothy's kitchen. Je n'ai pas pu m'empecher de dévorer son blog entièrement!
Here is Fusako! Great jewel designer of her brand Chic Sick Chic,( to discover also on her facebook page) she came at our studio-boutique and choose Angus;
Parisian for 10 years now, Fusako creates beautiful jewels in her montmartre workshop, in silver and gold plated, with lots of refinement and humor; She's also an amazing pastry cook under the name Dorothy's kitchen; I could not stop watching all the amazing cakes she made in her blog...